2 October 2014
Suzuki DF25A/30A outboards win Innovation Award at 2014 IBEX Show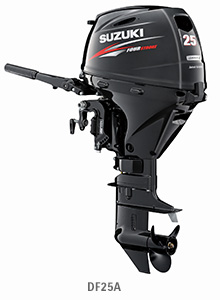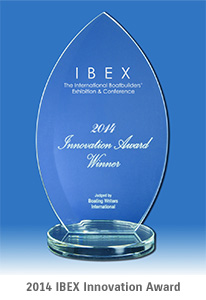 Suzuki Motor Corporation's new four-stroke outboard motors DF25A/30A have received the National Marine Manufacturers Association's (NMMA) 2014 IBEX Innovation Award for outboard motors at the International Boat Builder's Exhibition & Conference (IBEX), which is being held in Tampa, Florida from 30 September to 2 October.
IBEX Innovation Awards are the best awards in the marine technology, which are given to those new products in the marine industry that demonstrate distinctive technological advancements and deliver practical, cost-effective consumer benefits.
The following features of the DF25A/30A were valued for the receipt of the award:
- Technologies for reducing mechanical losses such as roller rocker arm, which was adopted for the first time in its class, and offset crankshaft.
- Battery-less electronic fuel injection system that offers several important benefits, including reliable starting (especially in colder temperatures), crisp acceleration and smooth running.
- Lean Burn Control System for improved fuel economy.
- Weight reduction in parts by parts to achieve the lightest weight in its class.
- Adoption of direct intake system and engine cover ventilation for the reduction of intake temperature and increase of combustion efficiency.
This is the eighth Innovation Award won by Suzuki outboards (of which seven were won by four-stroke outboards), which accredits their high technologies.