10 May 2012
Suzuki to power the Sea Cadets in the Diamond Jubilee Thames Pageant of the U.K.
We are pleased to announce that on Sunday 3rd June, Suzuki will be providing the outboard power for the Marine Society & Sea Cadets who are taking part in the Queen's Diamond Jubilee Thames Pageant in the U.K.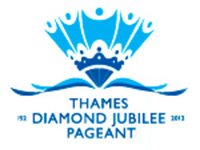 The Sea Cadets will be participating in the Thames Pageant with a 55 strong flotilla of its Trinity 500 boats, which will all be sailing in a diamond formation. The boats will be helmed by Cadets aged between 12 and 17, who have been selected from different units around the country.
Each boat will be powered by one of Suzuki's 2.5hp four-stroke outboard motors. Weighing only 13kg, the Suzuki DF2.5 is the lightest four-stroke outboard on the market today. It boasts a range of features that you wouldn't expect on such a small outboard, including F-N gearshift, water-cooling and a one litre fuel tank that will last you for hours. With a big carrying handle, the engine is easily lifted on and off a tender or pontoon while the four tilt positions ensure that you can set the engine to your boat's requirements.
Patrick Balfour, Staff Officer Operations of the Marine Society & Sea Cadets said, "This is an exciting event and one in which we are very proud to be participating. Suzuki has been an excellent supporter of the Sea Cadets and due to its light weight and ease of operation, the DF2.5 is perfect for our Trinity 500 boats."
The Thames Pageant will run from Battersea to Tower Bridge and will be one of the largest flotillas ever mustered on the Thames boasting numbers of up to 1,000 different craft.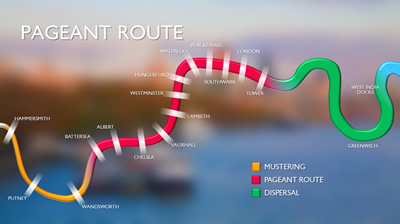 Yasuharu Osawa, Group Manager of Europe / Middle East / Africa Marketing Group said, "2012 is an exciting year for Suzuki and this is another prestigious event to be involved with. The Pageant will make for a fantastic spectacle and we are looking forward to seeing 55 DF2.5 outboards on the water at once!"