27 August 2010
Suzuki announces exhibits for 2010 Paris Motor Show
At the 2010 Paris Motor Show (Mondial de l'Automobile 2010), which opens on 30 September*, Suzuki Motor Corporation will be exhibiting the following automobiles:
New Swift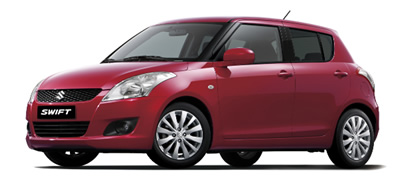 Since its market launch in 2004, the Swift has been Suzuki's highest-selling compact car. With worldwide sales exceeding 1.8 million units, it has become Suzuki's highest-profile world strategic model. Now, Suzuki has created a new Swift in line with a "More Swift!" development concept. The new Swift is an evolutionary step forward. It reflects unstinting efforts to deliver a more dynamic driving experience, a more stylish design, and higher levels of environmental performance.
The new Swift for Europe has a 1.2-litre petrol engine and a 1.3-litre diesel engine, each of which realizes low fuel consumption and low emissions together with high power and high torque. A newly adopted Engine Auto Stop Start System helps to reduce fuel consumption even further. A new platform with a longer wheelbase and wider treads gives greater stability, and newly developed suspension gives further-heightened stability and responsiveness for sporty cornering. Plus, heightened levels of safety are reflected in a maximum 5-star in the 2010 Euro NCAP rating.
Production of the new Swift began in June at Suzuki's European manufacturing base, Magyar Suzuki in Hungary. Market launches are scheduled to begin in European countries in September.
Kizashi sport grade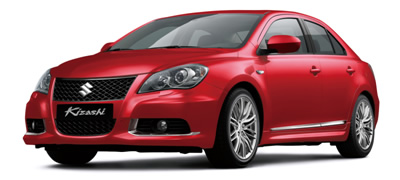 The sport grade of Suzuki's flagship model has sportier interior and exterior design details and enhanced aerodynamic performance.
*The 2010 Paris Motor Show is open to the public from 2–17 October. Press days are 30 September and 1 October.