23 April 2010
Maruti Suzuki launches new Wagon R in India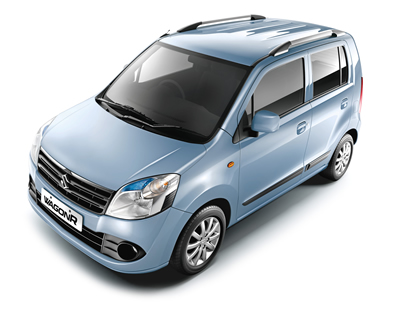 Suzuki Motor Corporation's Indian subsidiary, Maruti Suzuki, has launched the new Wagon R compact car in India.
The new Wagon R is an exciting offering in India's A2 segment. Embodying the first full model change since Maruti Suzuki's initial Wagon R launch in India in 1999, it inherits the hallmarks of earlier Wagon R generations: distinctive styling with lots of presence; a design that makes driving easy and allows people to step in and out with ease; and a spacious cabin. It's an outstanding evolution of a series that has already sold in excess of 800,000 units in the Indian market.
Power for the new Wagon R comes from Suzuki's new K10B engine, which has better fuel economy and emissions performance than its predecessor and complies with the Bharat Stage IV (BS-IV) emission regulations that were introduced in India on 1 April this year.
Engineers from Suzuki Motor Corporation and Maruti Suzuki worked together to develop the new Wagon R for India based on the Wagon R that's available in Japan. To meet the rising expectations of customers in the expanding Indian market, they revised not only the exterior styling and engine but also the platform, suspension system, transmission, and interior trim. The new Wagon R is produced at Maruti Suzuki's Gurgaon plant.
Wagon R sales in India in 2009 were 144,898 units (an increase of 7.5% from 2008).