14 October 2008
Wagon R Wins Good Design Award; Jimny Wins Long-Selling Good Design Award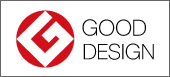 Suzuki Motor Corporation is pleased to announce that the Japan Industrial Design Promotion Organization has selected the Wagon R minivehicle series for a 2008 Good Design Award* and the Jimny four-wheel-drive (4WD) minivehicle for a 2008 Long-Selling Good Design Award.

The judging committee said: "The latest design of Wagon R series inherits the boxy looks and good space utility that characterized the original model. Features including a distinctive headlamp shape and handsome grilles give a sense of the future. The look, which emphasizes movement without compromising roominess, inspires a certainty that it's the form that small cars will take in the future. The cabin, which reflects efforts toward user-friendliness and economy, is also praiseworthy."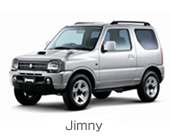 The Long-Selling Good Design Award conferred on the Jimny is a special award intended to honour and highlight products that not only enjoy long-lasting popularity but also continue to inspire fresh thinking about manufacturing and lifestyles. Many recipients have been manufactured and marketed in accordance with their original product concepts for 10 or more years.
Launched in 1970 as the first minivehicle with genuine 4WD cross-country capabilities, it has proven popular in Japan and overseas as a daily runabout in mountainous and snowy areas, as a public-service vehicle including police patrols and postal deliveries, and as a sporty vehicle for off-roading and other leisure activities.
The judging committee said: "In line with the key words 'small', 'light', and 'powerful', the Jimny gives brisk performance and embodies comprehensive excellence as a compact, lightweight 4x4 vehicle. Its ongoing evolution is characterized not only by improvements in quality and performance but also by efforts to accommodate contemporary needs through improvements in lightness, fuel economy, and recyclability."
*The Good Design Award competition (originally founded in 1957 by Japan's Ministry of International Trade and Industry as the Good Design Selection System) is Japan's only comprehensive design evaluation and endorsement system. It's organized annually by the Japan Industrial Design Promotion Organization with the aim of improving lives and advancing industry through good design.