March 02 2007
Suzuki started export of "XL7" from Canada to Latin America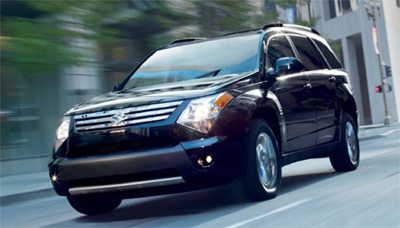 CAMI Automotive Inc. (CAMI) in Canada, the automobile manufacturing joint venture company of the Suzuki Motor Corporation (Suzuki) and the General Motors Corporation (GM), started export of the SUV "XL7" to Latin America.

The "XL7", a midsize crossover SUV that accommodates up to seven persons, was launched at New York Auto Show in April 2006 and its sales has started in the U.S. and Canada since October 2006. The XL7 has 3.6 litre, DOHC, V6 engine which is produced in the Sagara Plant.

The CAMI currently produces three SUVs, the Suzuki "XL7", the GM "Chevrolet Equinox" and the GM "Pontiac Torrent" and its total production plan of the "XL7" in 2007 is 45,000 units.
Outline of CAMI
Name
CAMI Automotive Inc. (CAMI)
Location
Ingersoll Ontario in Canada
Establishment
October 1986
Start of production
April 1989
Capital
363.57 million in Canadian dollars
Capital investment ratio
Suzuki 50%
GM Canada 50%
Site area
2,300 km2
Building area
160 km2
Production volume
200,000 units (in 2006)
Number of employees
Approx. 2,800
Current production models
SUVs (Suzuki "XL7", GM "Chevrolet Equinox", GM "Pontiac Torrent")