PT. Indomobil Suzuki International (ISI), Suzuki Motor Corporation's Indonesian subsidiary, has started export of the all purpose vehicle "APV", which is produced in its plant.

The "APV", which is Suzuki's new all-purpose vehicle launched in 2004 August, comes in three types: A passenger van that accommodates up to eight persons, commercial van and pick-up truck. With the newly developed platform and styling, the APV is also defined as a global strategy vehicle aimed not only for the Indonesian domestic market, also for other markets the world over.

ISI's production plan for the "APV" is 70,000 units per year for all markets. Total export of 25,000 units per year is scheduled for destinations such as ASEAN countries, Middle-East, Africa and Latin America.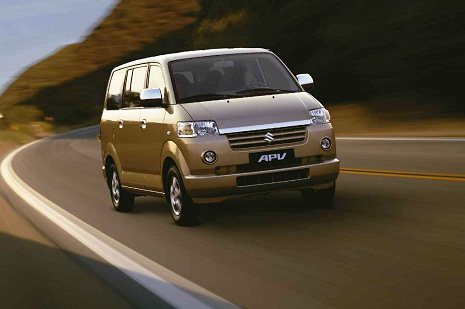 Outline of ISI
Name
:
PT. Indomobil Suzuki International
President
:
Soebronto Laras
Vice president
:
Yoshiji Terada
Location of the head office
:
Jakarta
Establishment
:
1991 January
Number of employees
:
Approx. 3,800
Sales results in 2004 calendar year
:
Automobile
:
82,000 units
Motorcycle
:
840,000 units