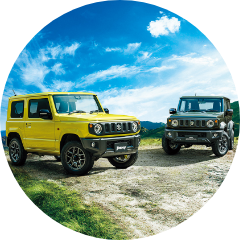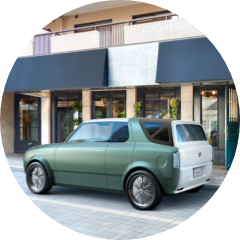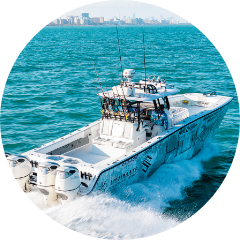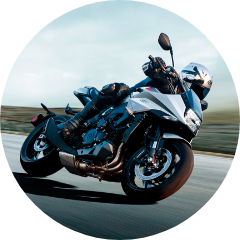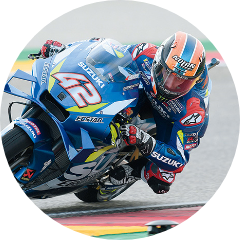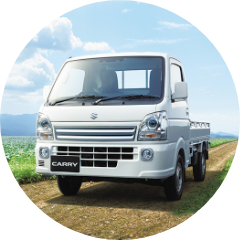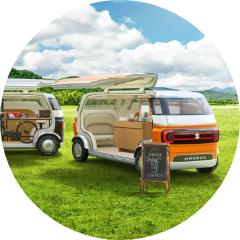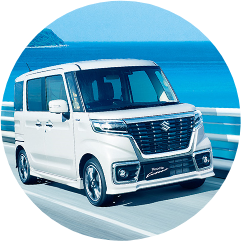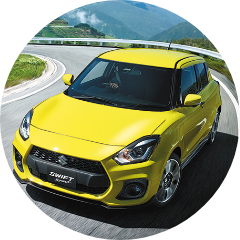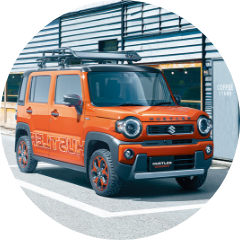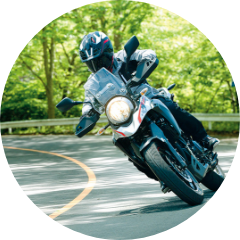 Today, in 2019, people are on the move around the world.
Be it on the water, on land or high in the mountains,
Suzuki has provided people across the planet with the ability to move freely
while bringing excitement and delightful surprises into their daily lives.
Suzuki is constantly coming up with new ideas for further enriching their lives
with products they will enjoy using.

In 2020, Suzuki will mark its 100th anniversary.
Meanwhile, the possibilities of mobility continue to expand around us.
It is with this same spirit that Suzuki is painting one possible future for mobility.
It is a future in which everyone can move about more freely, while expressing his or her personality.
It is a future in which everyone will be able to easily connect with friends around the world.
Just imagine if you could press a switch and your car transforms to suit your intended use.
Or, imagine if you could press a switch and your car changes from your own private space
into a place where you can spend time with friends.

Press Suzuki's WAKUWAKU switch and your everyday changes as you wish,
along with the way you enjoy the world around you.
Go ahead, press that switch and head with us together toward an exciting future for mobility.
Exhibition Overview
Dates
October 24 (Thu.) - November 4 (Mon./Holiday), 2019
Hours

Press Days
October 23 (Wed.) 8:00-18:00 
October 24 (Thu.) 8:00-11:30
Official Ceremony Day
October 24 (Thu.) 11:30-18:00
Special Invitation Day /
Special Invitation Day for Disabled persons
October 24 (Thu.) 14:00-18:00
Preview Day
October 25 (Fri.) 9:00-14:00
General Public Days

October 25 - November 4, 2019
Mon. - Sat. : 10:00-20:00
Sun. and Holiday : 10:00-18:00

Venue
Tokyo Big Sight (Ariake Area, West Hall) 3-11-1 Ariake, Koto-ku, Tokyo, Japan
Switch between a style you'll want to drive and a style you'll want to use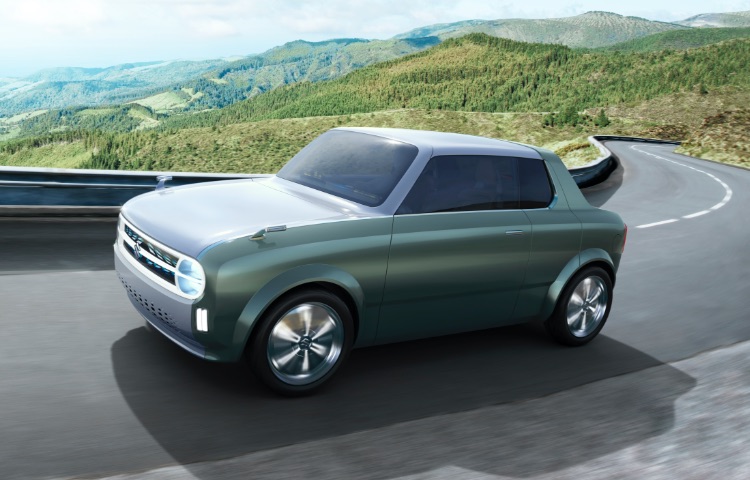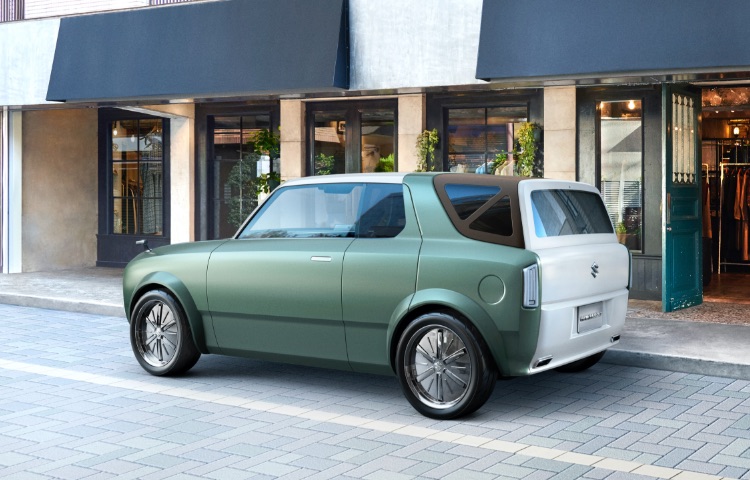 One car. Two distinct personalities.

[Reference Exhibit]

Overall length x width x height: 3,700mm x 1,650mm x 1,430mm Powertrain: PHEV
Developed as a car that families will enjoy while sharing its excitement and pleasure among three generations. It combines coupe styling that rouses the desire to drive and wagon styling that excels in practical usability. By changing form to match the styling each driver wants, WAKU SPO provides every driver with driving pleasure.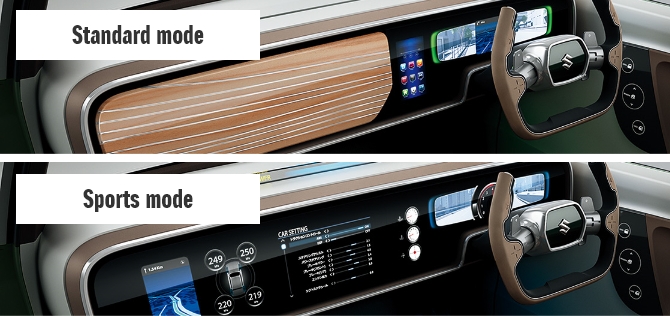 The cockpit changes appearance and function
Standard mode features a simple design with a wood grain finish that displays only necessary information. In contrast, Sports mode brings greater fun to the driving experience by revealing a full-width monitor that displays a wide variety of information.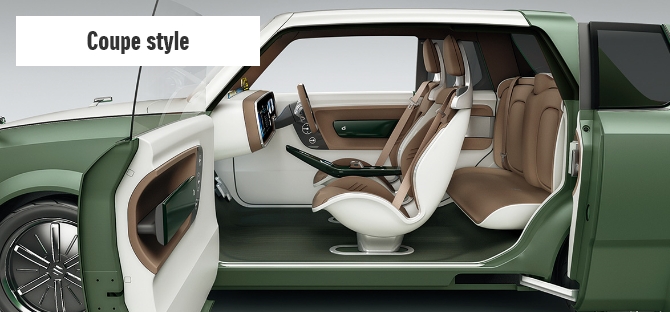 Change styles to match the number of occupants at the push of a single switch
Sliding rear seat doors make it easy to enter and exit the cabin, even when in coupe styling. When transforming to wagon styling, the rear seats slide back and the seatbacks automatically recline, forming a roomy, comfortable cabin environment.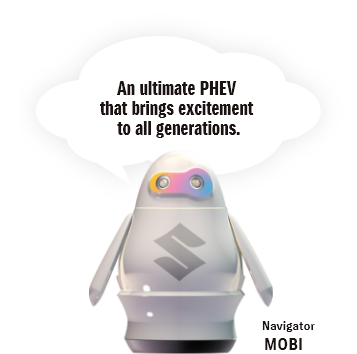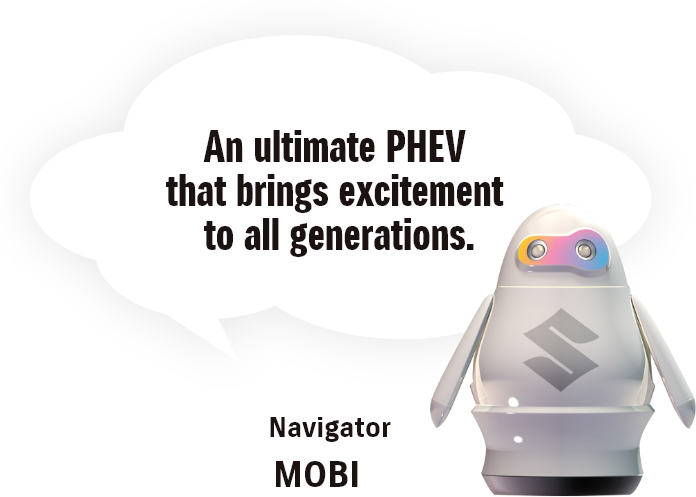 ---
Switch between private and open spaces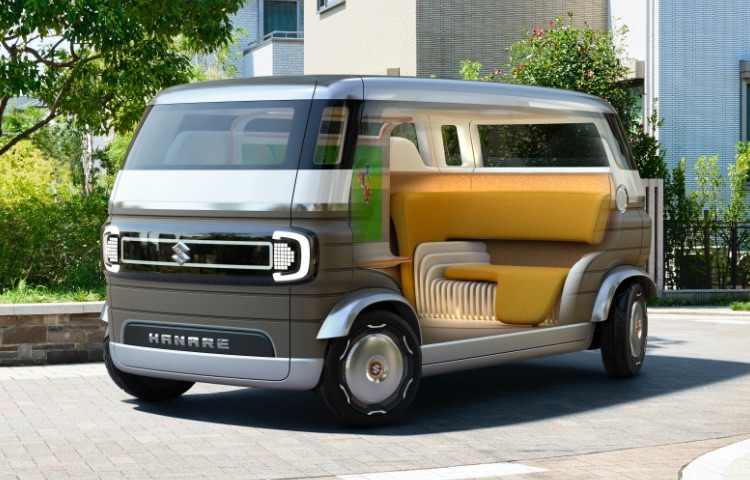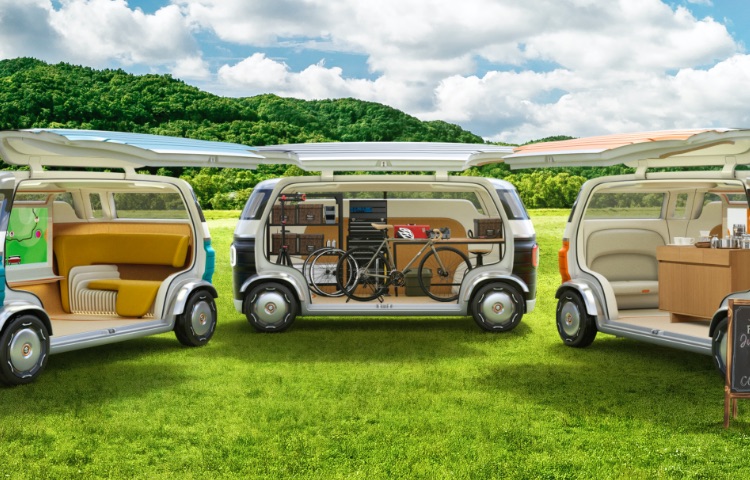 Your own living room one day,
and a place to enjoy the company of friends on another

[Reference Exhibit]

Overall length x width x height: 3,900 x 1,800 x 1,900mm Powertrain: EV
HANARE prioritizes human values of "personal connection" and "personal preferences", even in the face of an automated and efficiency-centric future based on advanced robotics and AI (artificial intelligence). Built on the image of a detached cottage ("hanare" in Japanese) with a familiar feeling, HANARE is Suzuki's proposal for an autonomous vehicle that serves as a mobile room.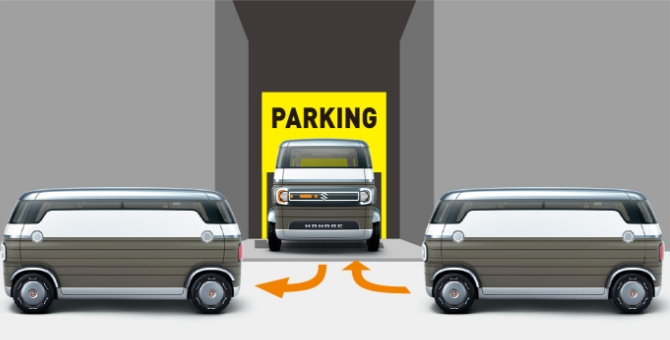 Freeform styling with no "front" or "rear"
In-wheel motors positioned within each of the drive wheels help realize free movement, from left to right or front to rear. Eschewing the concept of 'front' and 'rear' in this manner makes it easy to navigate parking lots and other tight places.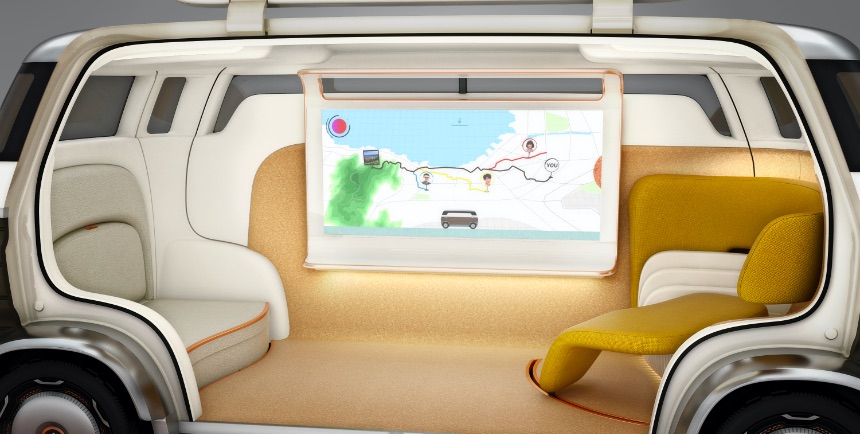 Freely customize the interior as though it were your own room
The rich variety of available seating arrangements allows you to freely change the interior into your own personal space. Swing open the large side door and HANARE instantly changes into an open space that is fun to enjoy with family or friends.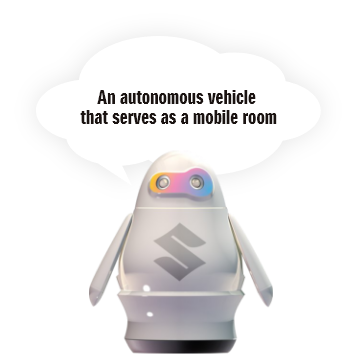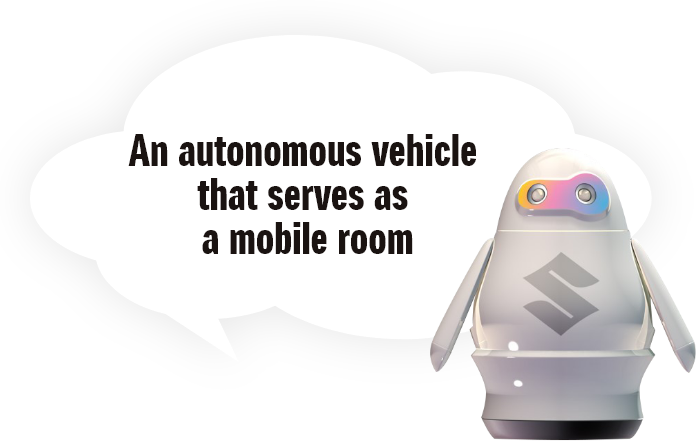 ---
Switch to something tougher and more fashionable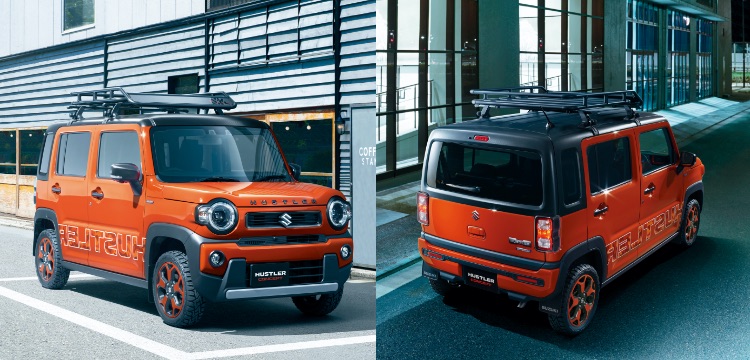 [Reference Exhibit]

The HUSTLER concept features coloring that lifts your spirits, decals and roof wrapping that add a fashionable accent, as well as a roof rack that expresses playfulness. It proposes a new form of urban-outdoor style you will enjoy anywhere you go, whether driving around town or heading to the great outdoors.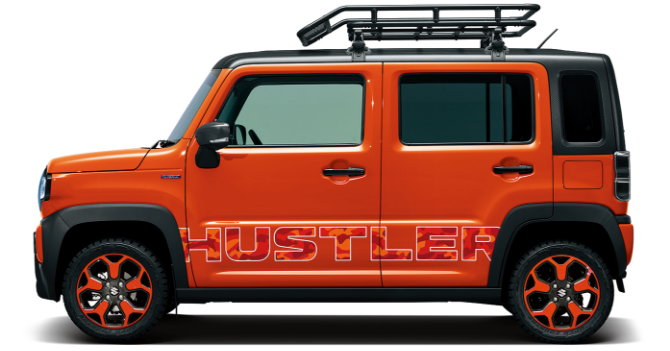 Exciting colors that look natural, even in an urban setting
This concept model introduces a two-tone exterior that blends the HUSTLER's characteristic body color with bold yet sophisticated matte black highlights. The result is outdoor styling that also looks refined in an urban setting.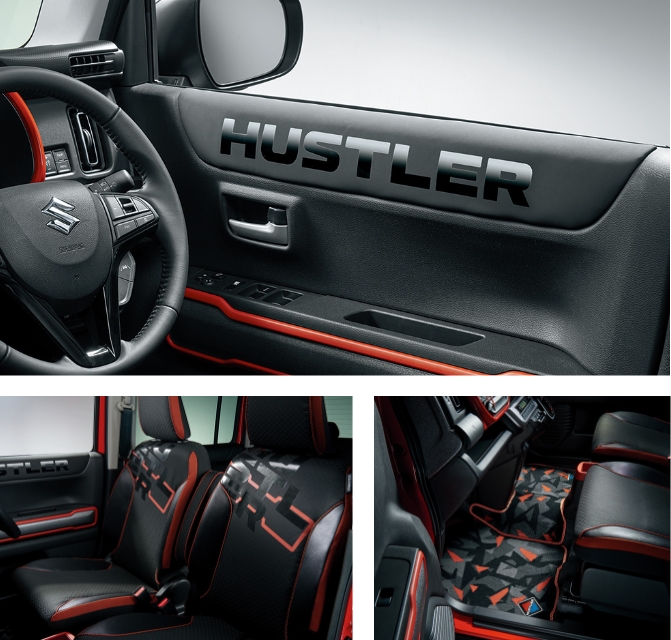 An interior with active flair lifts the spirits with every drive
The cabin features an active, attractive, fashionable design. The exclusive decals on the seats and personalized floor mats further heighten your sense of playfulness.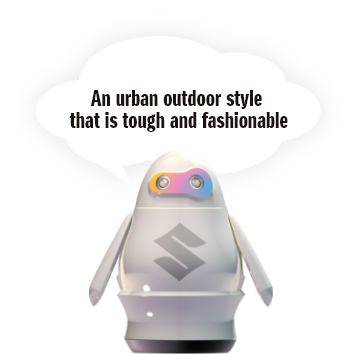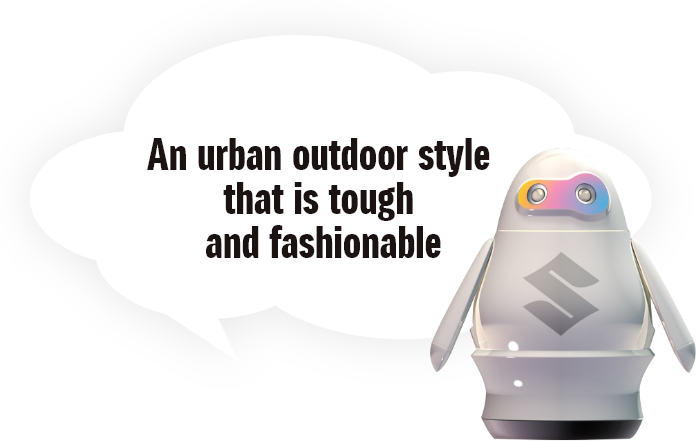 ---
Switch to making every day more exciting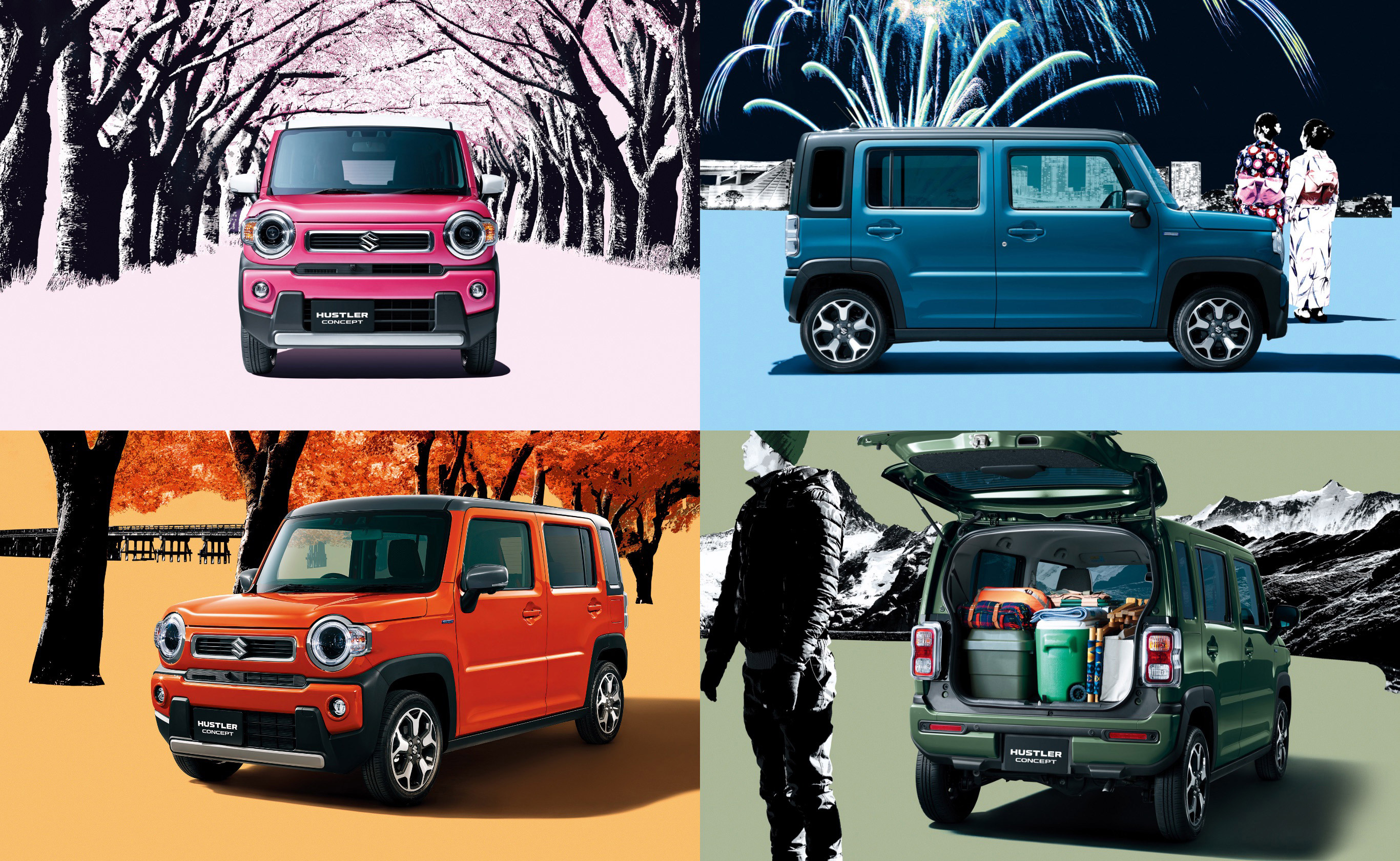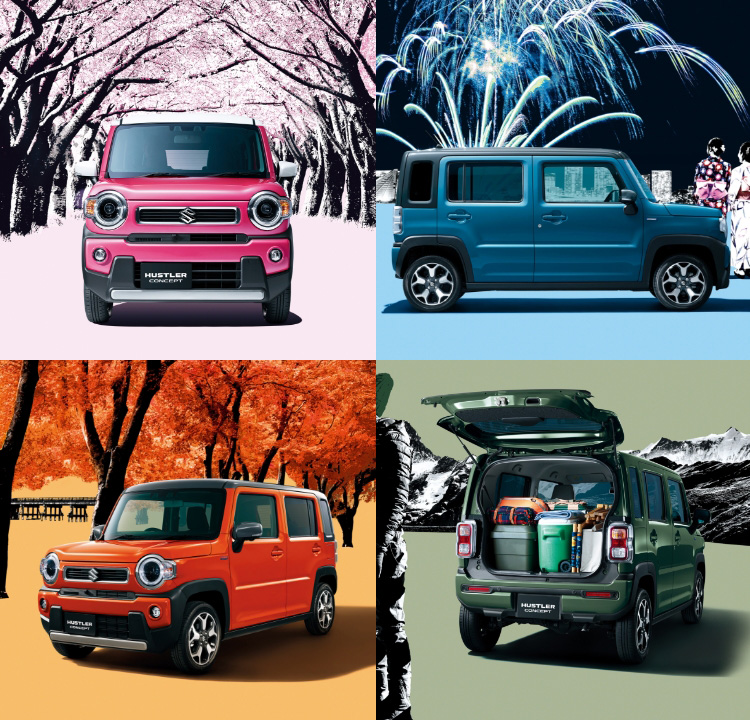 [Reference Exhibit]

Styling that pursues functionality fused with stronger individualistic character. Proposing a new HUSTLER that brings greater fun to every day. It aims to be a car that lets you do anything and go anywhere, every day, in every season. This HUSTLER makes each day more enjoyable and spreads that excitement across Japan.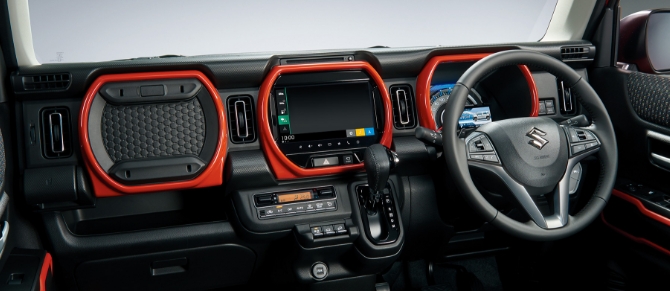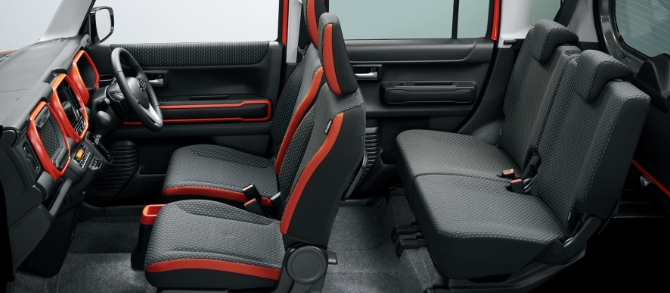 An exciting interior you can depend on, full of ideas to bring out your playful side
The three robust protection frames combine with colorful interior accents to create a more exciting and dependable cabin design. Every time you climb in, HUSTLER fills you with the urge to get out and enjoy a drive.
---
Switch to a new and innovative engine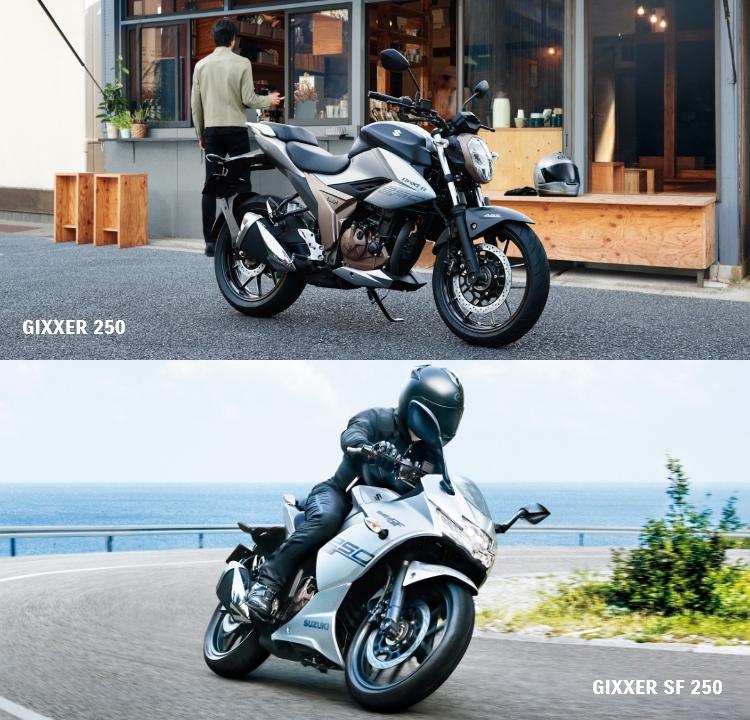 [Reference Exhibit]

The GIXXER is a sport motorcycle powered by the engine Suzuki has innovatively enhanced on the basis of its traditional oil cooling system adopting its latest technical progression. Further refinement to the oil cooled engine Suzuki first introduced in 1985 enables the GIXXER to offer a nimble and enjoyable ride for all.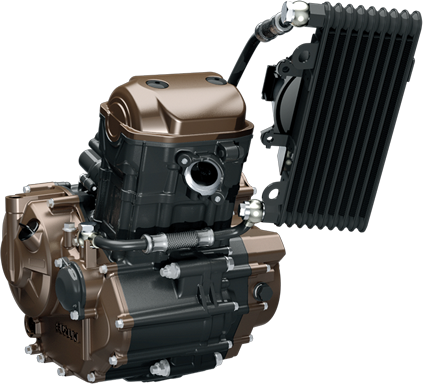 A new-generation engine for better fuel economy, higher output and more durability.
By applying Suzuki's latest technologies aiming for reduced weight and less friction, the engine realizes the best performance balancing technical requirements for more output and less fuel consumption. Increased efficiency in heat conduction enhances both cooling capacity and durability.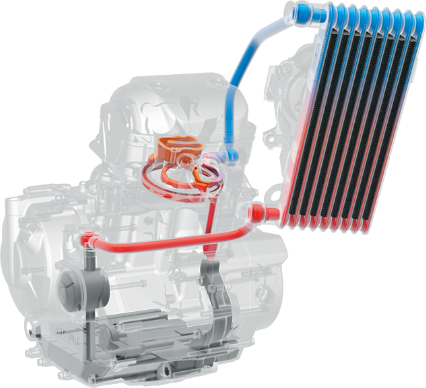 Optimized oil flow increases cooling efficiency in the engine.
The optimized piping installation around the hottest area combines with high-speed oil flow to generate effective cooling capacity reaching a larger heated area.
---
Switch to the next stage of ever-evolving technology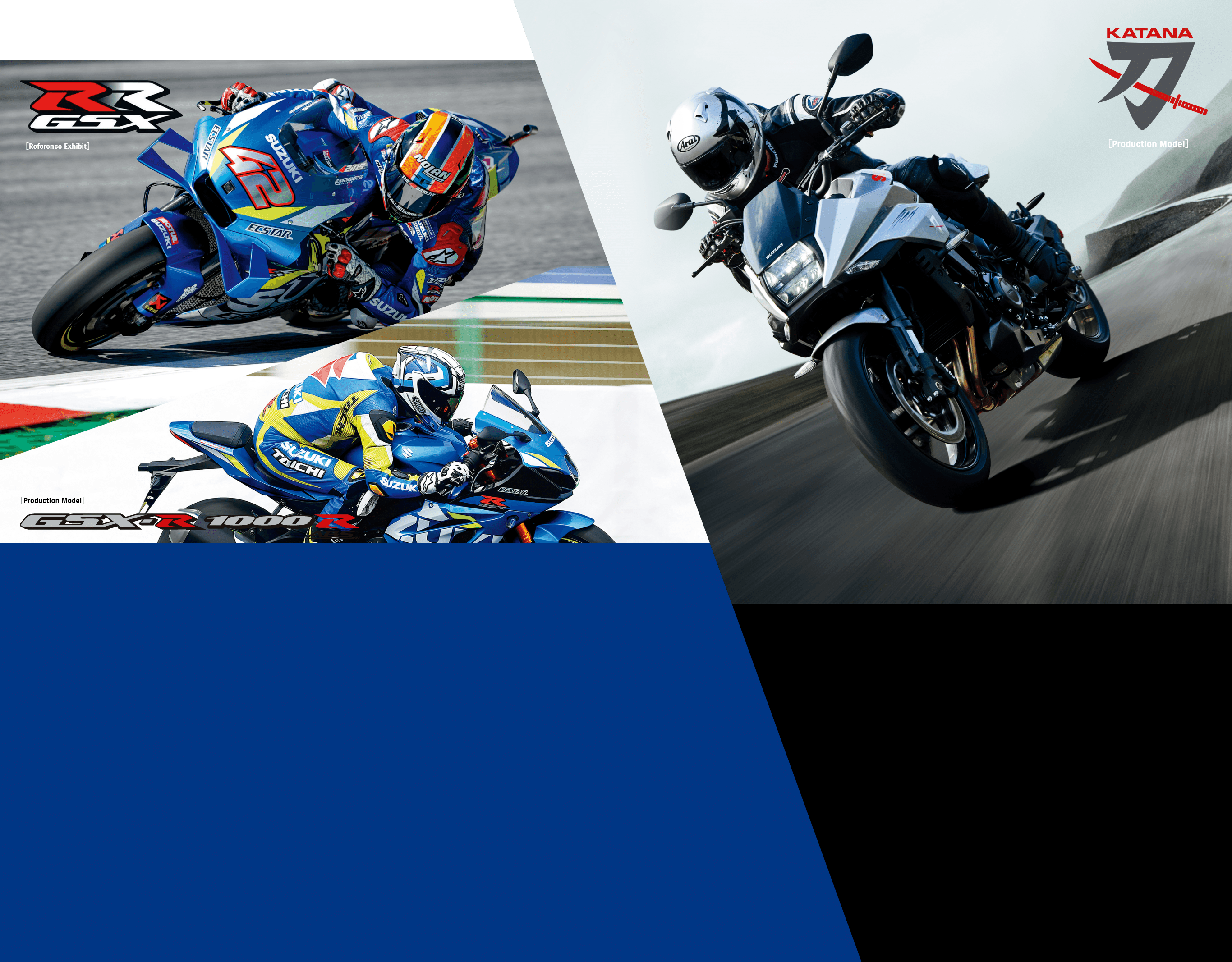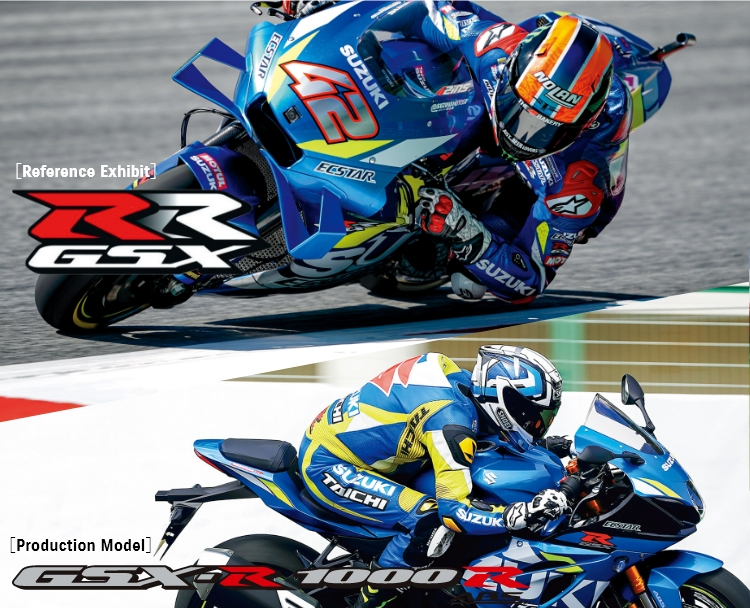 Every 0.01 second counts in highly competitive racing. Suzuki's entry in this severe environment is the GSX-RR Moto GP race bike. Suzuki's desire to deliver the best possible product and feed technologies developed for MotoGP back into street machines gave birth to the GSX-R1000R. It is loaded with Suzuki knowhow and performance acquired through participation in the fiercely competitive MotoGP environment.
At the same time, Suzuki has continually worked to make the GSX-R1000R easy to handle on the streets. This goes not only for the engine, but also for the complete revisions to the chassis' balance that have culminated in the realization of winning performance and product maturity of which the company can stand proud. Even so, we can make a definitive statement here that Suzuki will continue to challenge and strive to attain yet higher levels.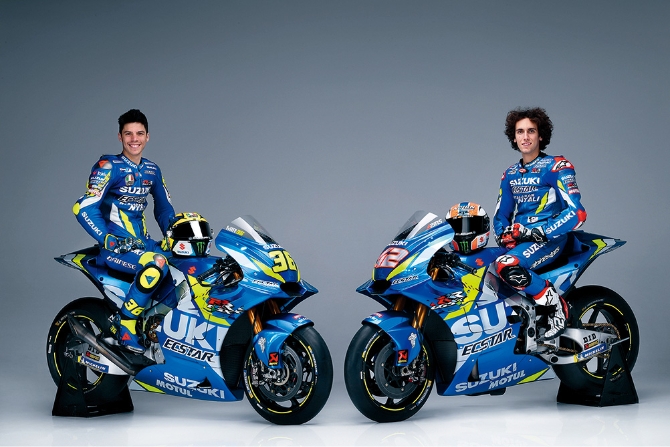 It has been 5 years since Suzuki returned to Moto GP, which is the world's premier motorcycle racing championship. Team SUZUKI ECSTAR continues its challenge in the championship series.
Team profile : Team SUZUKI ECSTAR #42 Alex Rins (at right) / #36 Joan Mir (at left)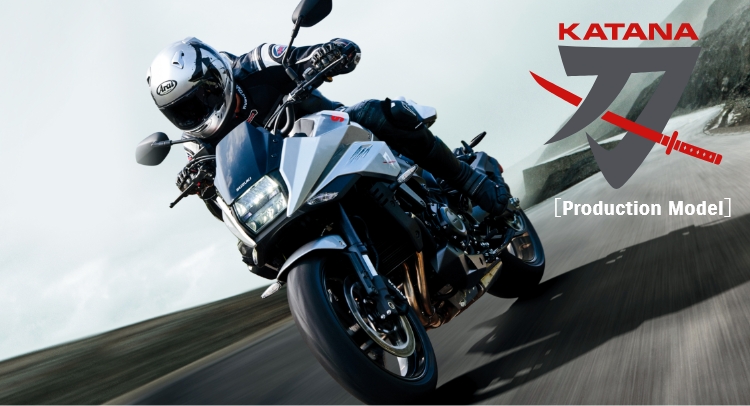 Forging a New Street Legend
Innovative styling. Powerful torque at low speed and powerful engine characteristics at high speed. A sense of acceleration with a sense of uplifting that stimulates the five senses. Position to enjoy comfortable riding. Performance that satisfies the sense of ownership. Forging a new street bike legend.
Switch to an easier way of life


[Reference Exhibit]

Keeping it fun to get outside. It's the new form of lifestyle support mobility
KUPO is an all new product that transforms into two types of mobility devices. Switch it to push mode when walking and its electric motor kicks in to assist when needed. Sit, relax and drive when you are travelling long distances.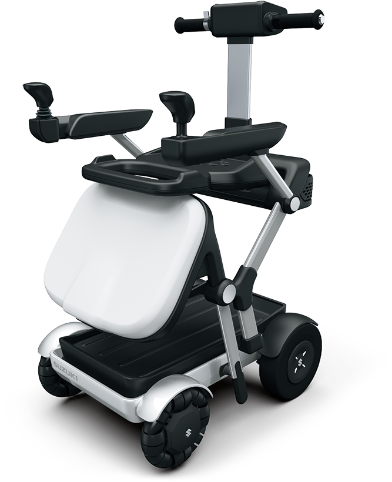 Push mode (when walking)
KUPO proves handy when you want to get in a little exercise by walking from home to the supermarket. You can push it as you walk and can even use it as a shopping cart while in the store.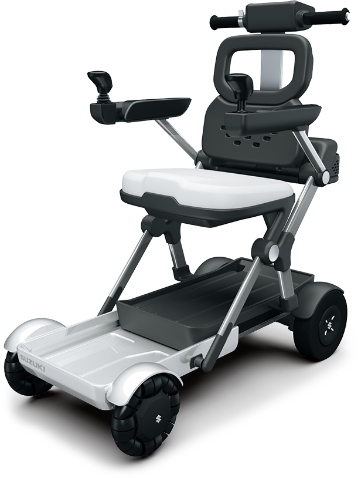 Drive mode (when riding)
When you are tired of walking, or want to travel further, just sit, relax and drive.
---

[Reference Exhibit]
The Every
go-anywhere baby room

– in collaboration with Combi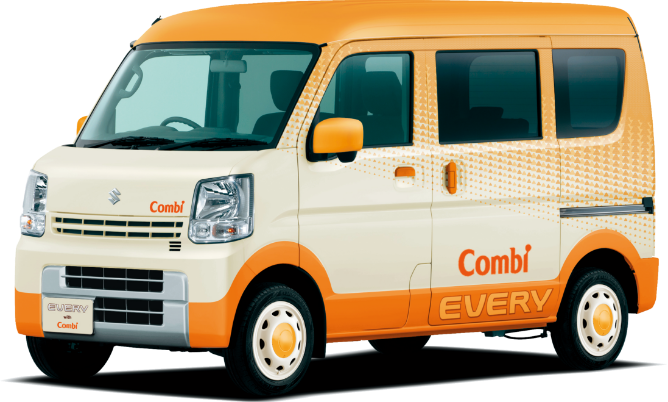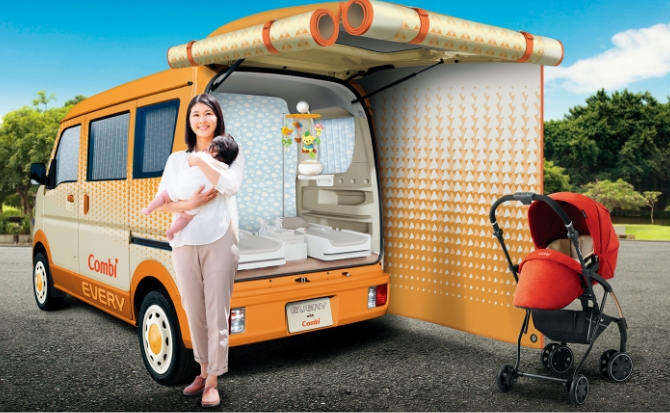 Handy for outdoor events or in response to natural disasters
Suzuki collaborated with Combi Corporation, a leading maker of baby products, in customizing a Suzuki Every to serve as a diaper-changing and nursing station at outdoor events or at evacuation centers during natural disasters. In addition to installing sliding beds that can be used for changing diapers, the design includes shades and curtains for providing greater privacy. In keeping with the theme "Relaxing & Fun", every effort went into creating an interior that babies find comforting.
---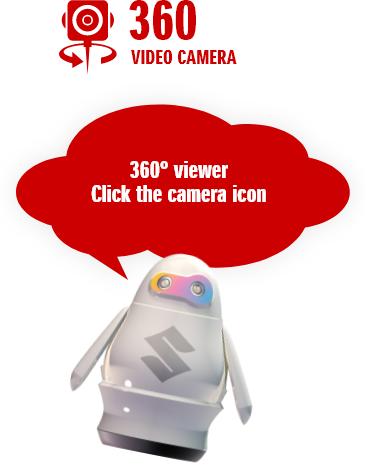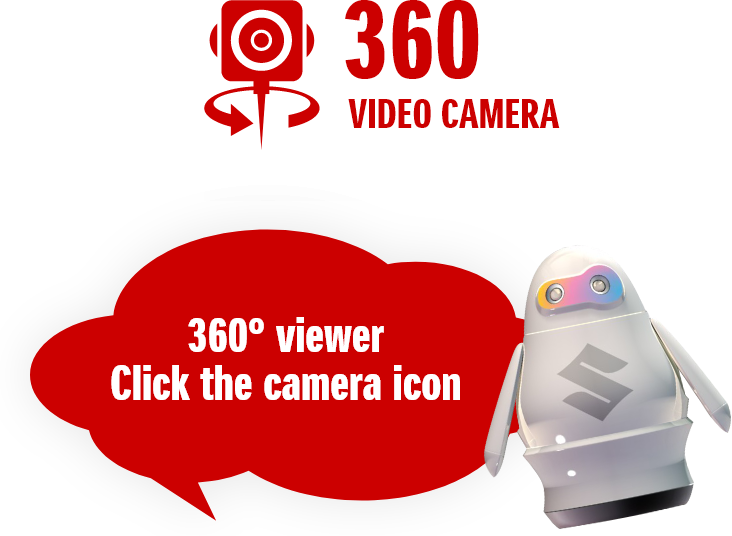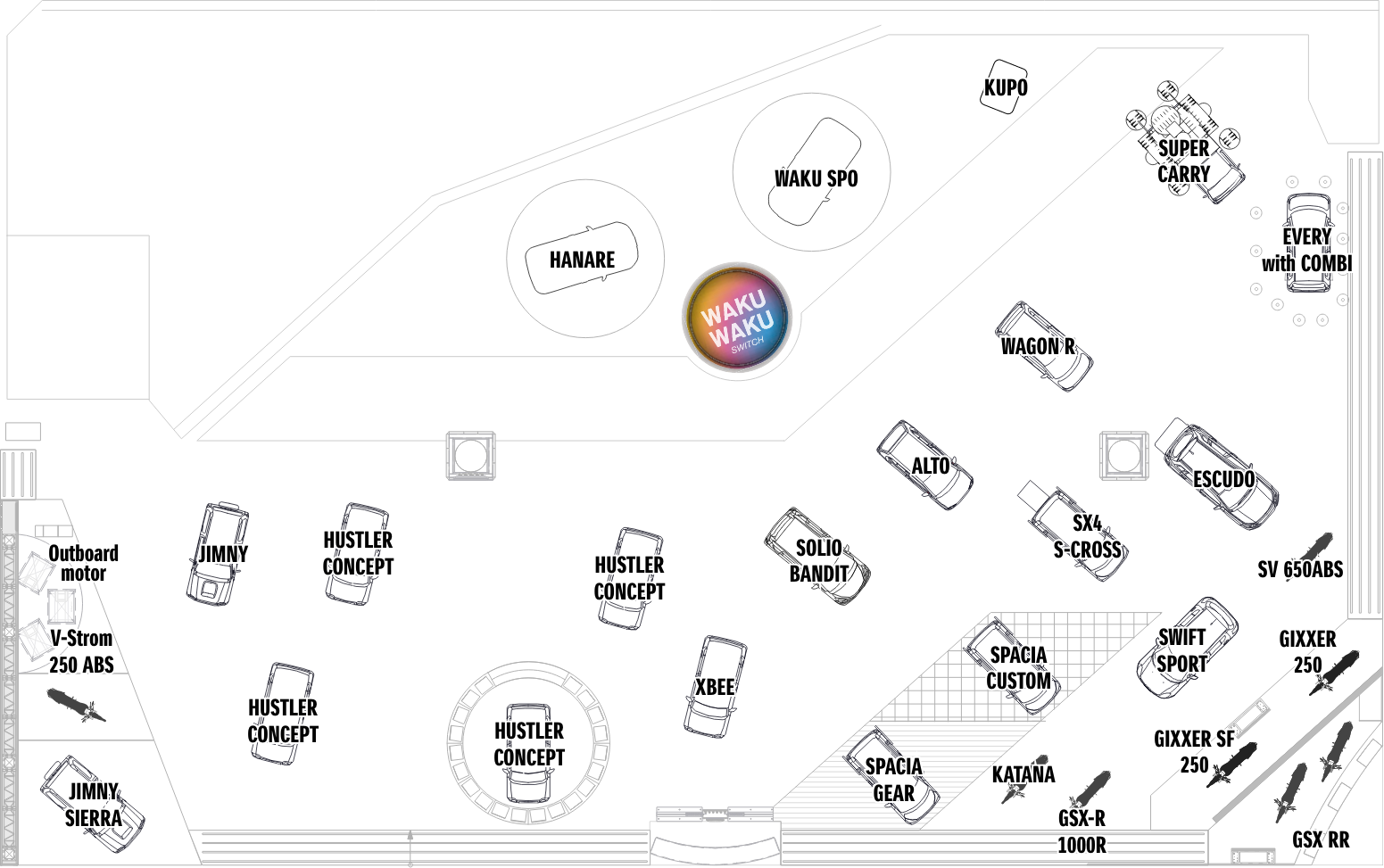 ---